The Helping Africa Foundation is a New York-based, U.S. 501©(3) public charity dedicated to improving health, education and social welfare conditions in Sub Sahara Africa.
Working with and through carefully-selected and closely-monitored local charitable groups of demonstrated competence and integrity, the Helping Africa Foundation endeavors to assure donors that their contributions will be spent effectively toward goals they select.


Health Care

 supporting hospitals and clinics with medical supplies


 sponsoring and funding medical missions to hard-to-reach villages and towns (including the Gambaga camp)


 providing basic healthcare screening for breast and cervical cancers


 testing for HIV/AIDS

Education

 supporting schools, and vocational and technical/skills training centers


 community/village libraries to promote literacy in reading and writing basic English

Sustainable Social Projects

 providing clean drinking water to villages and towns that drink from dangerously polluted streams and rivers


 making toilets accessible to the poor, to stop disease caused by open defecation in gutters, beaches and bushes


A HAF-funded Water Filtration System built by Safe Water Network is providing fresh, pure drinking water to 12,000 Ashanti villagers in Ghana lacking it.


HAF is aiding the Yale Club of Ghana to harness and coordinate the pro bono activities of the Yale alumni in Ghana.

In collaboration with the Lordina Foundation, HAF is providing medical, educational and social services to the children and women of the Gambaga Camp in the Northern Region of Ghana. These women have been wrongfully condemned and driven from their homes into the bush along with their children and grandchildren.

HAF donated the entire corpus of volumes of The Library of America to the Ashantehene Otumfuo Foundation to support its village library lending and reading program.

Helping Africa Foundation is sponsoring a Street Light Project, initiated by the Chiefs and people of Gbawe, Mallam in Accra, to provide 130 street lights to streets, roads and dangerous traffic intersections in the community.

HAF is in discussion with the Government of Ghana and other stakeholders to rehabilitate the W.E.B. DuBois Center in Accra.

HAF is also in discussion with the Ministry of Health in Ghana to support its preparation to combat and contain the Ebola virus in case there is an outbreak in Ghana.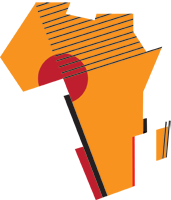 Contributions
Your tax deductible contribution to the Helping Africa Foundation, will aid the education, health and social welfare prospects of sub-Saharan Africans desperately in need. Checks should be payable to:
Helping Africa Foundation
777 Third Avenue, Sixth Floor
New York, NY 10017
USA

Contact
Mr. Japhet Aryiku, Executive Director | 917-648-4652
Leadership
Daniel Rose, Founder & CEO
Deborah Rose, President
Wole Soyinka, Honorary Chair
Kwame Anthony Appiah, Board Member
Jonathan Fanton, Advisory Board Member
Henry Louis Gates, Jr., Board Member
Ambassador Ken Kanda, Board Member
Michael Morand, Board Member
Peter Tichansky, Board Member